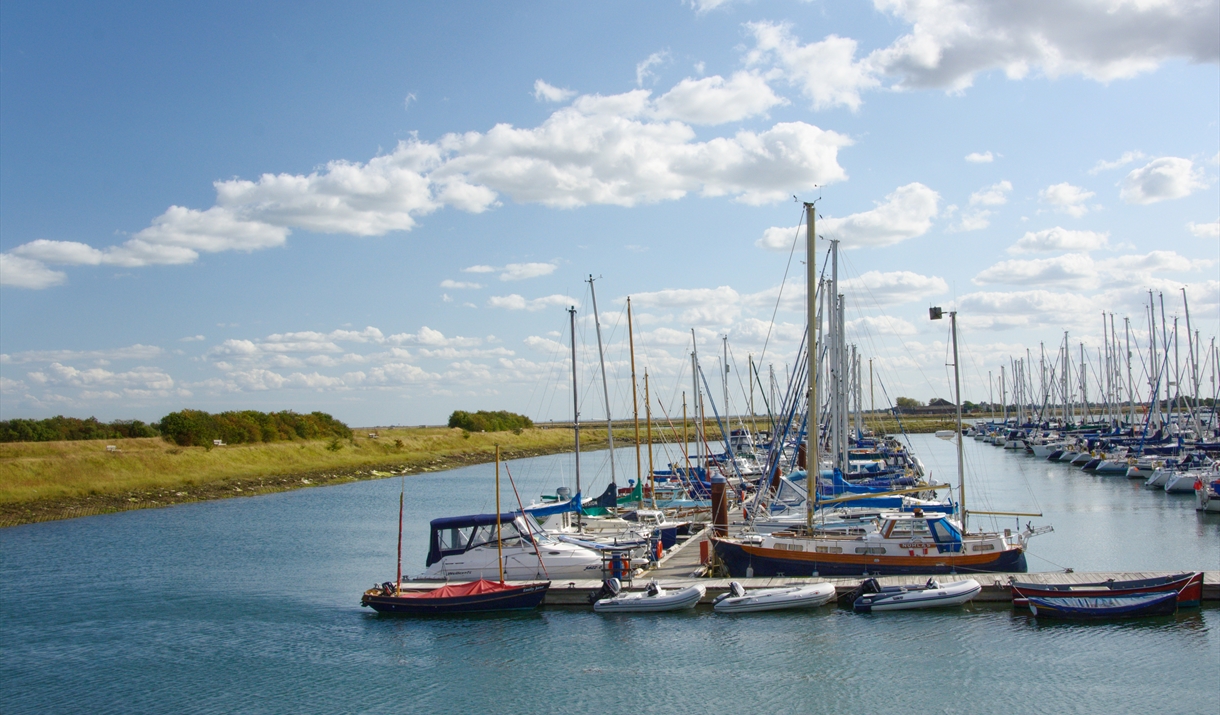 About
This family friendy walk guides you around the town's different landscapes. From local park land to the boats of the marina, along the quay beside the crouch Estuary, then into open countryside. Here the walk passes the commemoration site of a World War One Airfield, operationally used by the Royal Air Force, Royal Flying Corps and Royal Naval Air Service between 1914 to 1919. The walk then loops back to the town returning to the railway station.
For wildlife lovers there are tow distinct habitats - Grassland birds can be spotted at the befinning and in the countryside section towards the end of the walk. Whilst in the middle of the walk you can observe coastal birds including waders, gulls, ducks and even little egrets. Their habitat is supported at the new RSPB reserve of Wallesea Island which can be viewed on the oppostie bank of the River Crouch.
As you walk around the Marina you can look at the many boats. It is also the home of the RNLI station. As you pass along the Quay, you can soak up the town's long heritage of fishing and sailing through the historic and characterful architecture; merchant houses, fisherman's cottages and two Royal Yacht Clubs.
Map & Directions