The Essex Coast
The stunning Essex coastline has much more to offer than you may think, so why not take a wander?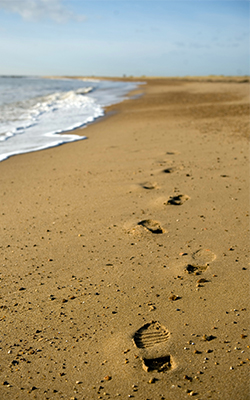 Experience Essex in all its diverse splendour. With striking landscapes that hug the UK's second longest county coastline. Embrace the vigour of the great outdoors, breathe in the solace under the open skies and feel gloriously alive by getting closer to nature. Essex has a wonderful coastal path so why not take a walk on the wild side? The Essex coast is made for adventures. If you need a hand navigating its joys and finding its hidden gems, check out 30 Things to Explore on the Essex Coast.
Savour the flavours of the coast. Not just the abundance of scrumptious fish and chips, but the crisp aromas of local food producers, the delightful bouquets of the county's award-winning vineyards and the friendly ambience of its many gastro pubs.
Take energising rambles on land. Go birdwatching or on panoramic photography shoots, or venture offshore with thrilling water sports or gently sail with the breeze, taking in the vistas.
Prefer to draw from your experience… or paint? Why not enter our exciting art competitions that encourages you to bring the local sights to vivid life. Whatever you are inspired to do around the Essex coast, or wherever you want to go – making a plan is a great place to start.