What's On
Let's get lively with eventful Essex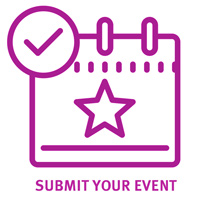 With so much going on in Essex – an ever-changing landscape of festivals and events – from the Maldon Mud Race to the Clacton Air Show – from the well-known to hidden gems – from the countryside to towns and coast, all year round, how can you keep up? Start here.
If you're looking for a refreshing change, you should consider what's on in Essex. If you want to mark a special occasion, give the family a treat or try something different, we have tons of diversity on offer – and things you might not expect.
Essex is big enough to offer bountiful choices for visitors, small enough to get around easily and friendly enough to make any event a delight. You may know about the glitz – the big shows to entertain you, the carnivals to spin you around, the seasonal star attractions for sharing with friends. You may also know about the flip side of the coin – the bustle of country shows, the creative flair of craft fairs, the sea-swept pleasures of maritime festivals.
But some of the great events in Essex might be off your radar. Like the Nuclear Rush weekends with 'punishing' obstacle races for all the family… like the Dunmow Flitch Trials, a truly unique experience with a 900-year heritage… like the up and coming comics and magicians… like the art and historical walking tours… like the food and drink festivals… like, what's not to like?
And let's not forget our musical heritage. The nights at the proms to shanty festivals, the pop stars of today to the rock stars of tomorrow. For the acts that bring back memories or the performers who create new ones, Essex's musical roots always hit the right notes.
Essex pretty much has it all – as the driest county in the UK we even have the weather (it's always warm and welcoming either way). But whatever the weather, the itinerary is jam-packed, along boardwalks, up high streets and down country lanes – there's no such thing as a non-event.