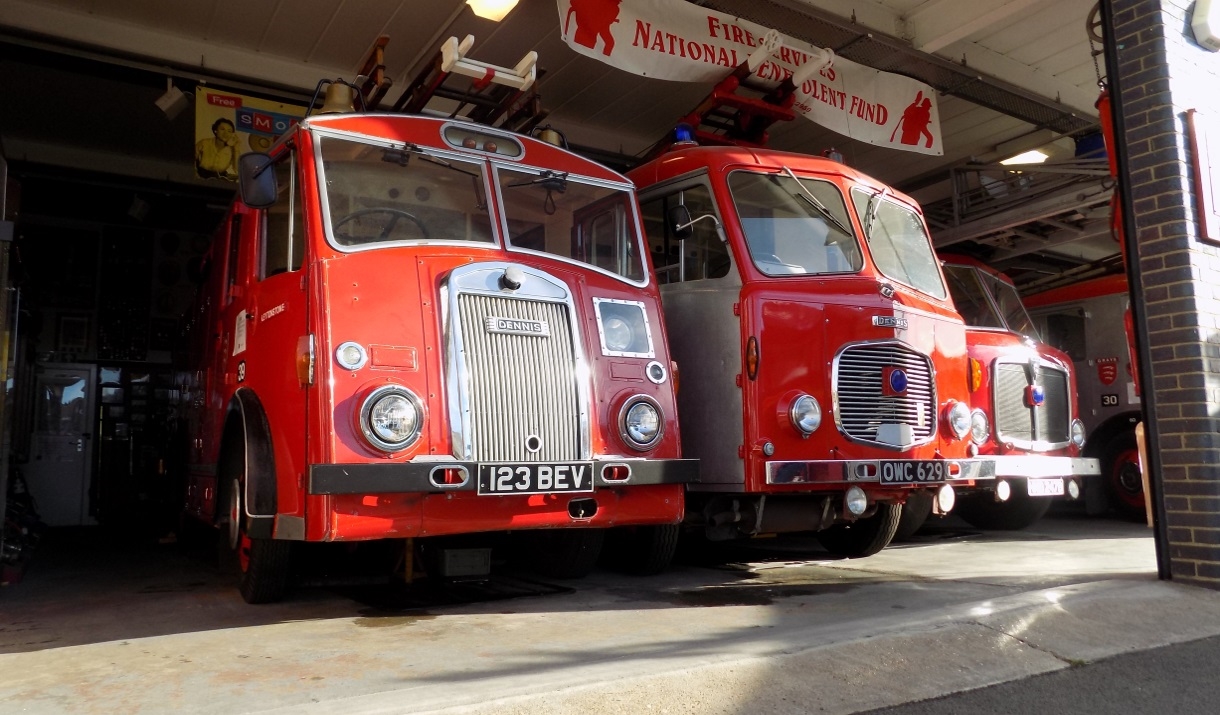 About
The Essex Fire Museum was opened on 14th June 2007 and is housed in the former Auxiliary Fire Services garages at the rear of Grays Fire Station.

Over time the collection has grown considerably and now houses over 1,500 exhibits that embraces events specific to the history of firefighting in Essex, as well as displaying items of a more general fire service nature, including a collection of appliances ranging from hand drawn pumps from the 19th century to more modern apparatus. You can also see the much loved '123 BEV'.

The museum also holds an array of artefacts relating to the wartime activities of the fire service, allowing visitors to gain a unique glimpse of life for the fire service during wartime Britain.

A visit here will provide an excellent insight into the history of the Fire Service as visitors of all ages can immerse themselves in the history and stories of the Brigade.

It really is a most fascinating place.
Book Tickets