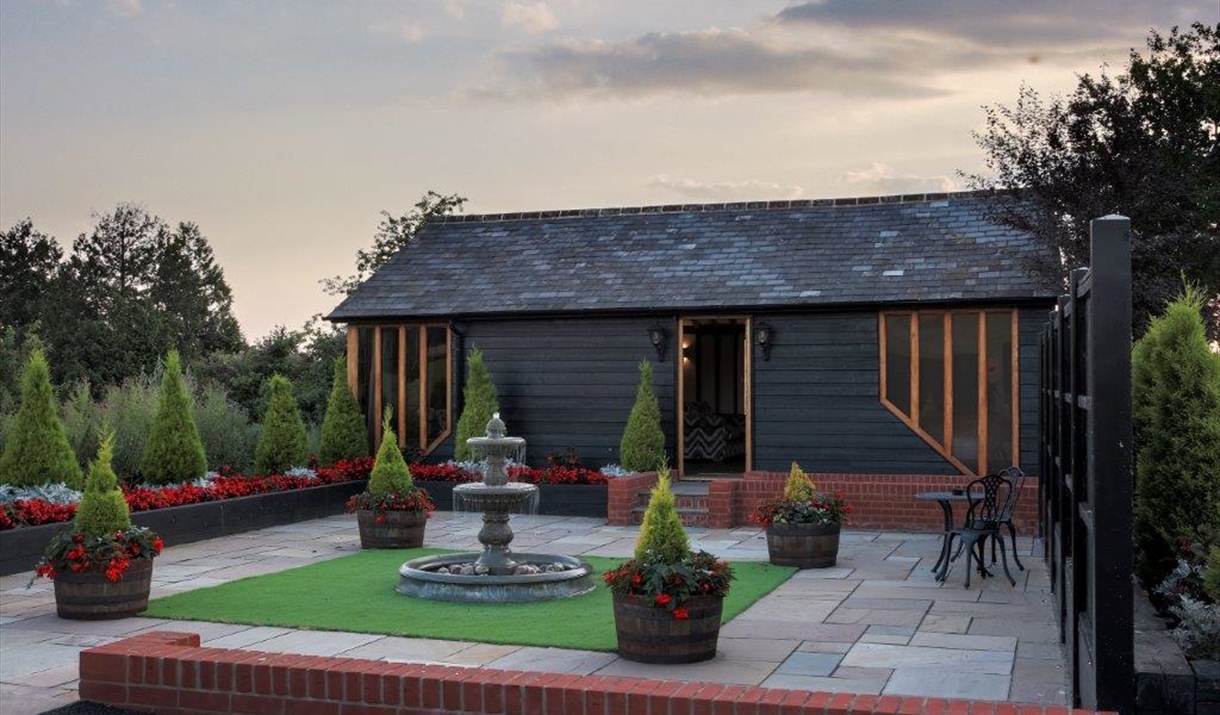 About
"NIGHT BEFORE WEDDING FAMILY ROOM"
Due to open in March, a new facility, where you can be surrounded by your nearest and dearest. You can be ready to receive your Makeup, Nail Artists, Hairdresser in good time. This will ensure you have a leisurely start to your special day.
It will sleep up to six to eight people and is situated in the main building. It is adjacent to the breakfast lounge and Pizza Restaurant, with an outdoor chill-out seating area. the accommodation includes Full English and Continental Breakfasts.
The Bridal Suite - check in 11.00am
The suite includes the following features
Discrete location, 30 yards from Baronial Hall
Dedicated parking zone-views over the Crondon Valley
Four poster bed-oak beamed décor
Lounge area overlooking the countryside
Large TV screen- air conditioned / climate controlled
Freestanding bath-power shower- makeup mirrors & lighting
Seven rooms available and can accommodate from 12-20 guests.
Check in 12.00pm
The rooms include the following features:
Double and twin beds available
Large colour tv
Air condition and climate control
Fully fitted en suite bathroom with walk-in shower
Dressing table & makeup mirror
External door leading to outdoor patio
Internal door leading directly to the ceremony room
Full English Breakfast served in Masters Lounge
Post function breakfast
Breakfast is included within the cost of the bedroom accommodation for those staying with us overnight.
Additional guests are welcome to join you for £14.95 per person.