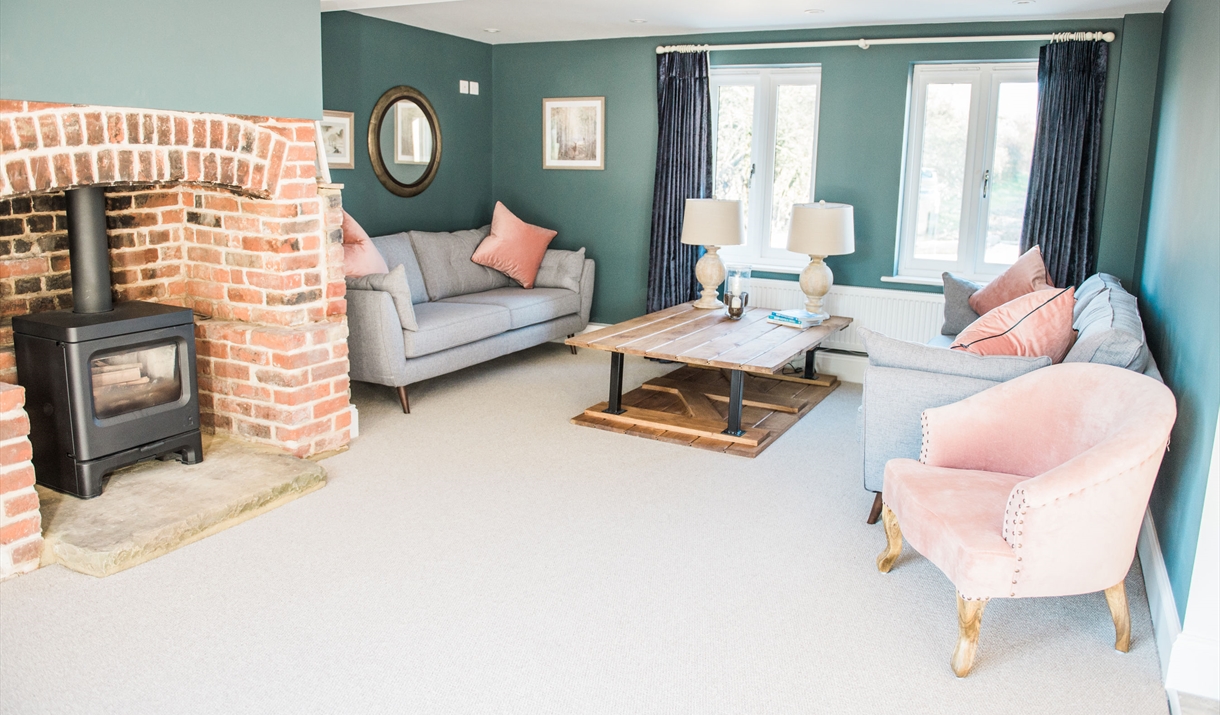 About
From April 12th 2022 to June 20th 2022
'Half cottage' only (max 6 guests, min 2 nights)
From June 21st 2022 to September 5th 2022
'Whole cottage' only (max 12 guests)
From September 6th 2022 to December 16th 2022
'Whole cottage', anytime +' Half cottage', Sun to Thur (min 2 nights)
From December 17th 2022 to Jan 5th 2022
'Whole cottage' only (max 12 guests)
We have set bookings to booking request only for now so that we can manage the process as well as possible.
If you are unable to complete your stay due to a change in Covid restrictions, we will either:
1)Fully refund you or
2)Rebook you if suitable dates are available.
Meadow Cottage has recently been refurbished in the style of a beautiful English farmhouse. As the name suggests, Meadow Cottage is surrounded by meadows and farmland giving a lovely sense of space and calm. The cottage can accommodate up to twelve guests and its blend of bold colours and muted tones, give a modern and relaxed feel suitable for both adults and children.