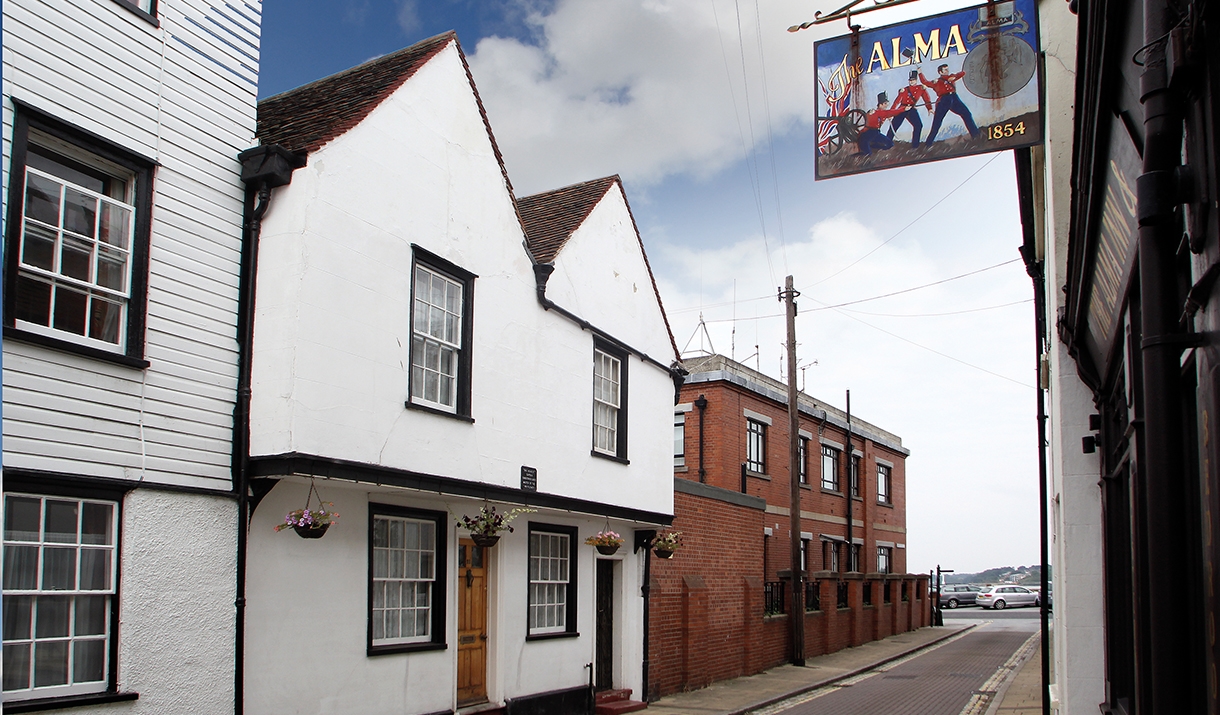 About
Christopher Jones was the Captain of the Mayflower and once lived in King's Head Street in Harwich. His house still exists today and after recent restoration is open to visitors on request. Visitors are able to see many of the original features from Jones' time and the master bedroom has been restored back to its former glory. There is augmented reality features, which allow smartphone technology to bring the Harwich Mayflower story to life.
To learn more about the Mayflower and it's links to Harwich you can take the Harwich Maritime Trail or a guided tour with the Harwich Soiciety. There is also an exhibition in the Ha'penny Pier Visitor Centre and displays in the Harwich Museum.
It is believed that Captain Jones was born in Harwich in 1570, and died in 1622. Captain Jones, whose first wife died aged 27 in 1603, married twice at St Nicholas Church in the town. His one son from his first marriage died in 1596. He had eight children with his second wife. Captain Jones's name appears in Harwich's royal charter of 1604. The rebuilt church and the guildhall is where a copy of the charter is displayed.
He said the first person to step ashore at Plymouth Rock was Harwich barrel-maker John Alden, whose descendants are said to include Marilyn Monroe and Dick Van Dyke.
See website for opening times
Book Tickets
Map & Directions