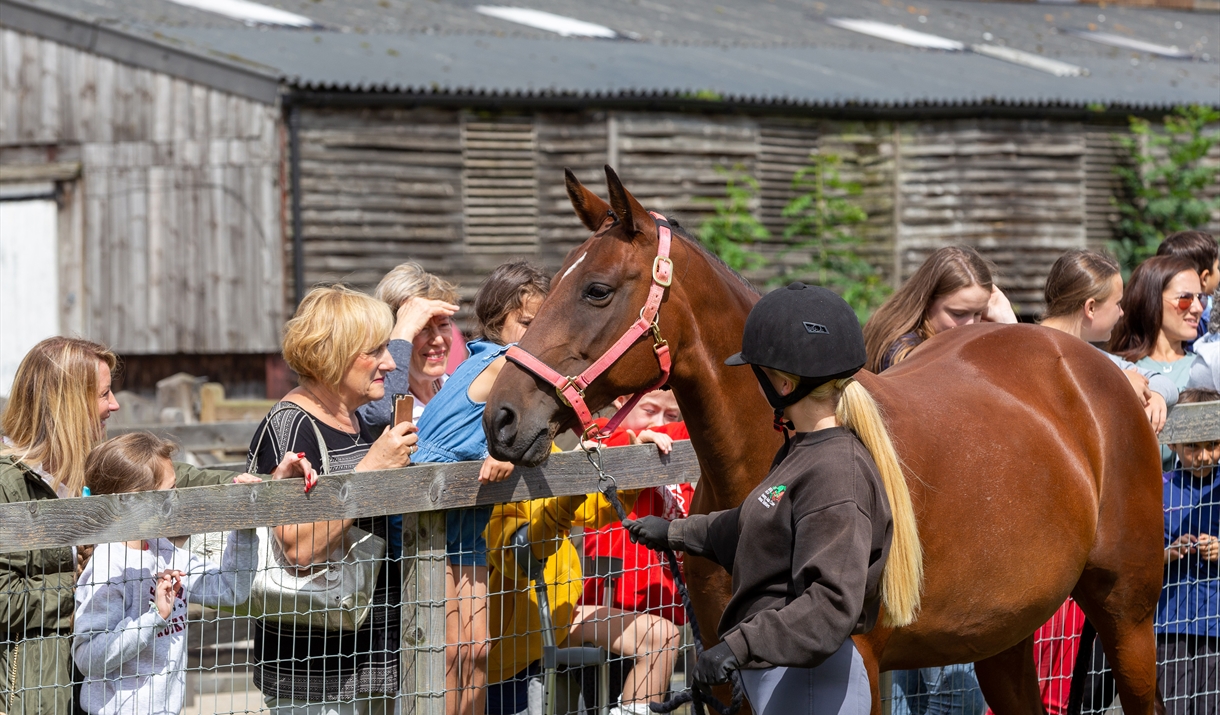 About
Redwings Ada Cole has reopened on a limited basis.
Supporters can book private visits on Fridays and Mondays. To enquire about a visit to Redwings Ada Cole on these days, please email adacole.vc@redwings.co.uk.
Redwings Ada Cole will also be opening to the public on the following weekends:
May – Sat 28th & Sun 29th
June – Sat 25th & Sun 26th
July – Sat 30th & Sun 31st
August – Sat 27th & Sun 28th
September – Sat 24th & Sun 25th
October – Sat 29th & Sun 30th
November – Sat 26th & Sun 27th
December – Sat 17th & Sun 18th
Redwings Ada Cole, near Harlow, is a Visit England Quality Assured Visitor Attraction where animal lovers can get up close and cuddly with over 80 rescued horses, ponies, donkeys and mules – and, best of all, it's completely FREE!
The visitor centre is part of the UK's largest horse sanctuary, Redwings Horse Sanctuary, which cares for 1,500 rescued equines at sites nationwide.
You can enjoy meeting many of the centre's adorable residents nose-to-nose, including irresistibly fluffy Shetland pony Tinkerbell, , and even the King himself – yes, Elvis the rock 'n' roll pony!
After making plenty of new four-legged friends, you can grab a takeaway warm cuppa in Dolly's Café, while there's also an on-site gift shop offering a range of souvenirs, with all proceeds supporting the hundreds of animals in Redwings' care.
You might also like to sponsor one of the charity's lovable Adoption Stars, either for yourself or as a thoughtful gift for a friend or loved one. A year's adoption costs just £15!
Entry and parking are free, but donations of all sizes can really support the charity's work if you would like to make one. Dogs on leads are welcome.
Book Tickets