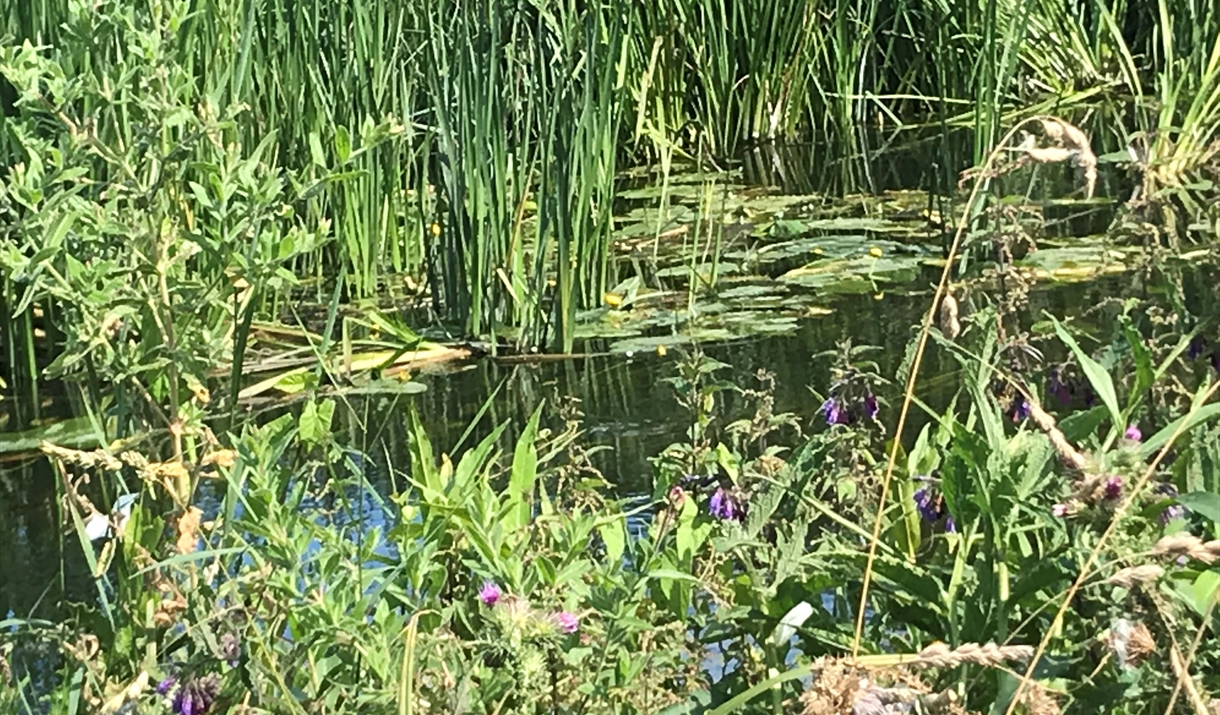 About
This nice waterside stroll follows the River Brain through the Essex town of Witham. The route runs for just under 2 miles on flat footpaths from Chipping Hill to the Whetmead Nature Reserve.
It is a very long meandering walk, parts of which were acquired by the Town Council in 1932. There is a great diversity of flora and fauna along the walk. The duck pond is a particulary nice place to sit and watch the ducks and if one is lucky the egret and the heron will make an appearance.
The walk is well maintained and provides an area for exercise for both humans and dogs. It is easy to forget that you are close to a busy town.
Directions
1. From Witham railway station exit the carpark along Easton Road.
2. Turn right into Collingwood Road.
3. Turn left at roundabout on to Chipping Hill.
4. The start of the walk is at Powers Hall End,which is to the left after the bridge over the river. It is also the start of Cycle Route 15.
5. Follow the path until it crosses Mill Lane. Go under the viaduct and then cross over the road to pick the path up again.
6. Follow the signs to River Walk South.
7. Cross the road (Bridge Street) where the path continues.
8. The path passes a large tree with several tree stumps around it. The main path then bends left with a bridge over the river but don't take this, keep straight with the river on your left hand side.
9. The River Walk ends on Bridge Street and then you cross over the road to pick up the path to Whetmead Nature Reserve. Turn left as you leave the River Walk, cross over the bridge and immediately cross the road (Maldon Road).
10. You need to walk across Shelley's Meadow.There are two entrances to the meadow which are slightly overgrown and steep.The second one, which is after the first lamp post, is easier than the first. 100m along the path there is a path to the right and a path to the left. Take the path to the right. Walk under the A12 through thegate/stile and under the bridge. You will come to a noticeboard indicating the start of the Reserve.
11. An alternative to step 10 (useful if it is muddy) is to carry on and take the left turn to Blackwater Lane, which is a concrete path. Walk under the A12 through the gate/stile and under the bridge. You will come to a noticeboard indicating the start of the Reserve.
12. Follow the path through the Reserve. Stepson your left take you up to the lagoon.
Book Tickets
TripAdvisor
Map & Directions