As the summer has arrived, why not pack up your picnic basket and head out for a fun day in the sun? Make your sandwiches, grab a few bags of crisps or a box of cakes with a few drinks and get outside with friends and family!
We've picked some of the top picnic spots in Essex to get you started.
Coalhouse Fort
Princess Margaret Rd, East Tilbury, Tilbury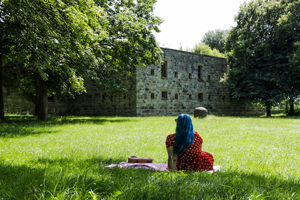 If military history fascinates you, then you'll love taking a picnic at the picturesque Coalhouse Fort. It was built in the 1860s to protect the lower Thames from attack; Coalhouse Point was a vulnerable location back then. Once decommissioned, Coalhouse Fort was used as a shoe factory before being turned into a public park and you can now take on a challenging 4.5 mile walk before or after your picnic along the riverside to Tilbury Fort.
There are plenty of spots to picnic around Coalhouse Fort, but if you'd like to have a view of both the Fort and the open water then follow the path round past the café and toilets to the right of the Fort and after five minutes of walking, you will find large picnic benches. If you're not worried about using a picnic bench, and are happy with a view of just the Fort then either side of the car park there is ample greenery to set up on. All are a very short walk from the car park.
Hadleigh Castle
Hadleigh Country Park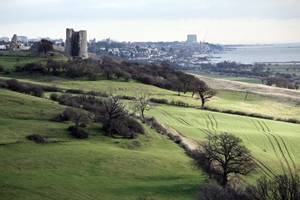 Built back in the 1360's, Hadleigh Castle soon became a favourite residence of King Edward III. Start your journey in Hadleigh Country Park and walk through the hilly landscape to the rugged ruins of the Castle that are free to wander around with high up views over the Estuary. Take your picnic blanket and make the most of the open air alongside those historic views of Hadleigh Castle.
Parking will be at the end of Castle Lane, giving you the shortest walk of around 10 minutes to the Castle if you're carrying lots of items.
If you're feeling active, why not cycle around Hadleigh Country Park instead of walking.
Danbury Common and Blakes Wood
Danbury, Chelmsford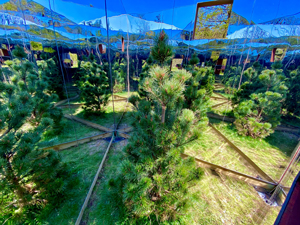 Danbury Common and Blakes Wood is looked after by the National Trust and is listed as Essex's second-largest area of common land. There's plenty of benches with stunning views and many signposted walks that you can follow to work up your appetite.
As the Common and Woods are over 6 miles from the local station, it's advised that you drive to either the Danbury Common car park or the Blakes Wood car park.
It's only just over a mile-long walk from the Common to Danbury Country Park which is another peaceful spot to take a picnic. The Country Park was originally a private estate in the 13th Century, but it's historic ice house and tranquil lake are now open to the public.
If fishing is your thing, then this is a spot for you, or if you're into something a little more adventurous then try Essex Outdoors which is just down the road!
Weald Country Park
Brentwood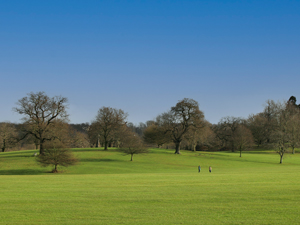 Spanning over 520 acres, Weald Country Park means you are spoilt for choice for places to lay out your picnic blanket and have a wonderful view! Not only is there ample space for long walks lined with wildflowers here, there's the Weald Country Park Stick Man Play Trail which is really popular with locals, Deer Park, a large play area for your little ones and a lake.
The Wiggly Bush café is open 7 days a week for takeaways should you wish to buy food on site for your picnic.
Please note there are car parking charges but these costs are used to maintain the park and care for the wildlife.
Brentwood has so many options for you to move on to including Clue HQ Escape Rooms, or if you're out without the kids, try Brentwood Brewing Company. For more outdoor fun head to Nuclear High Ropes or to Thorndon Country Park which has the Gruffalo Trail to offer as well as a highly educational Nature Discovery Centre.
Frinton-on-Sea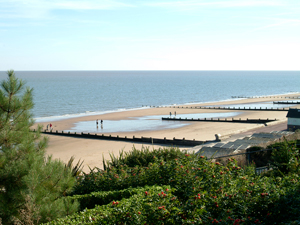 Frinton-on-Sea is a small seaside town that will instantly steal your heart! The stunning sandy beach is lined with beach huts that you will have likely seen on social media or on TV as they're just so picturesque. Postcard perfect, for sure!
If you want to take a stroll to find the perfect picnic food, then the nearby quaint high street has plenty to offer. Pick up fish and chips in true seaside style or a slice of cake for dessert from one of the two bakeries.
Many of the beach huts are available to hire should you wish to sit off the sand and have a base for the day, or even pop a picnic blanket down on the grassy promenade just above the beach.
Hanningfield Reservoir
Billericay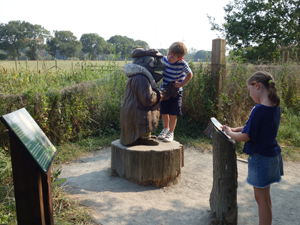 With panoramic views over the 870 acre reservoir, the area is filled with mature woodland, stunning bluebells in Spring and plenty of wildlife including bats, swallows, swifts and martins that feed onsite.
Pick up a guide from the Nature Discovery Centre for suggested picnic spots or visit the Café on the Water to pick up food. This is also where you'll find the gift shop. The children's play area has recently opened so your little ones won't want to miss this.
To continue your outdoor fun, walk on through to the Hanningfield Nature Discovery Park and embark on The Wind in the Willows trail; for a small donation, pick up a colouring sheet for brass rubbing at each character sculpture.
Wallasea Island Nature Reserve
Rochford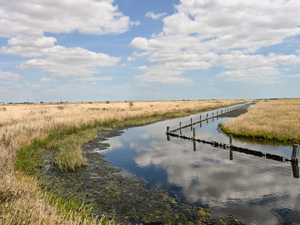 Surrounded by the River Crouch and River Roach, Wallasea Island has stunning 360-degree views of open water. The landscape is made up of marshland, lagoons and the sea, which are best viewed from the sea walls. Whilst you sit and devour your picnic at one of the benched viewpoints that are sign posted all around the Reserve, make sure you keep your eyes open for the flocks of waders and wildfowl.
If you're arriving by road there are plenty of signs that will lead you to Wallasea Island and the free car park. From the car park, choose the Marsh Flats Trail for a low viewpoint or the Allfleets Marsh Trail for views along the sea walls. Both viewpoints have benches so no need to pack your picnic blanket.
When you're done picnicking why not head over to the Cherry Orchard Jubilee Country Park with plenty more stunning views or take on the Rochford Circular Walk - your step count will be pretty incredible!
What To Pack
If you're looking for ideas of what to pack in your picnic, then let us help you!
In Essex, we have an array of incredible vineyards creating some of the best British Wines including Tuffon Hall Vineyard in Halstead, West Street Vineyard in Coggeshall and New Hall Vineyard in Purleigh. Pick up an Essex Sparkling Wine to pair with your strawberries or a crisp chilled Bacchus on a hot summer's day.
For produce, there's the likes of Tiptree Patisserie in Witham where you can pick up their famous Scarlett jam for your scones, Pippin Store in Colchester, and Blackwell Farm Shop also in Colchester that offers a huge array of cheese and antipasti platters that are perfect for picnicking with. Secret Hamper offers a wonderful 'Taste of Essex' hamper so you can try an array of local goods.
If you're not local to any of these wonderful options, then make sure you check their websites, as they offer delivery.
For more information on the places mentioned please see the list of products below.
Related
0 Comments