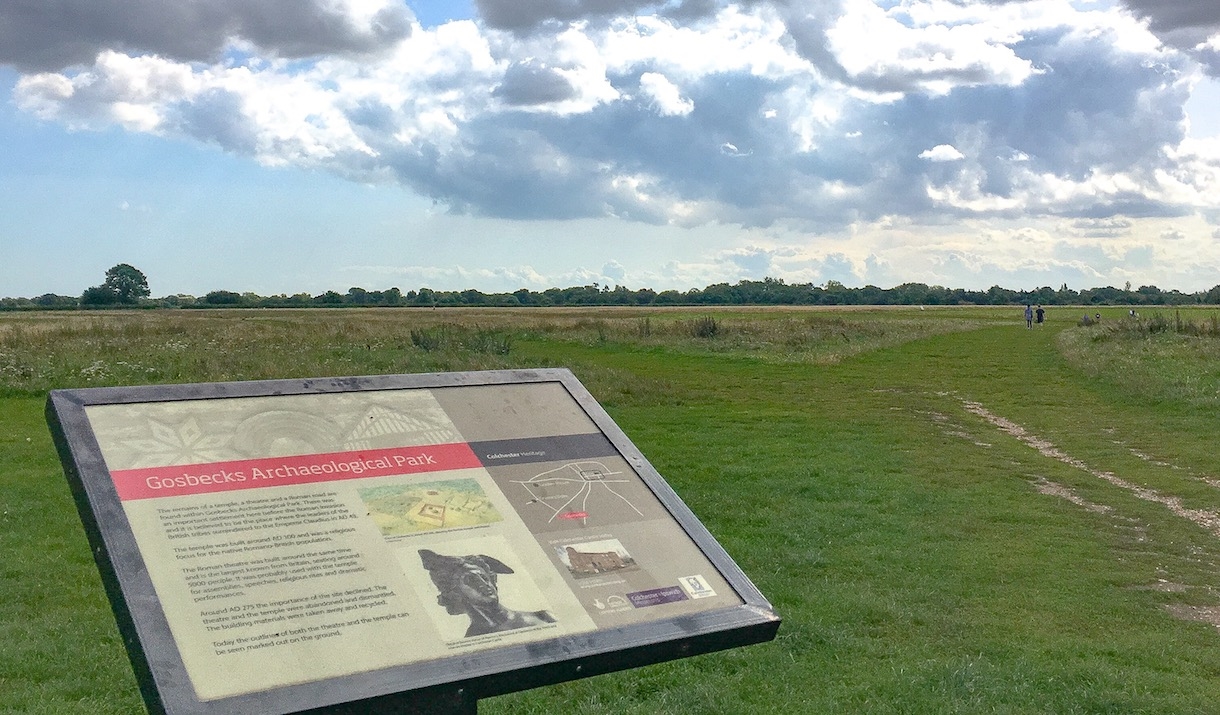 About
Gosbecks Archaeological Park is one of the most significant Iron Age and Roman sites in the country and a Scheduled Ancient Monument.
The Park covers 65 hectares of grassland and farmland and includes the archaeological remains of the largest of the five known Roman theatres in Britain, with seating for up to 5,000 people as well as a Romano-Celtic Temple and a double portico. Following survey and excavation by archaeologists these remains are outlined on the ground together with interpretation boards to explain the finds.
Gosbecks is the perfect place for a walk and popular with dog walkers too.
For more information on Colchester and its fascinating history head to www.visitcolchester.com
Book Tickets