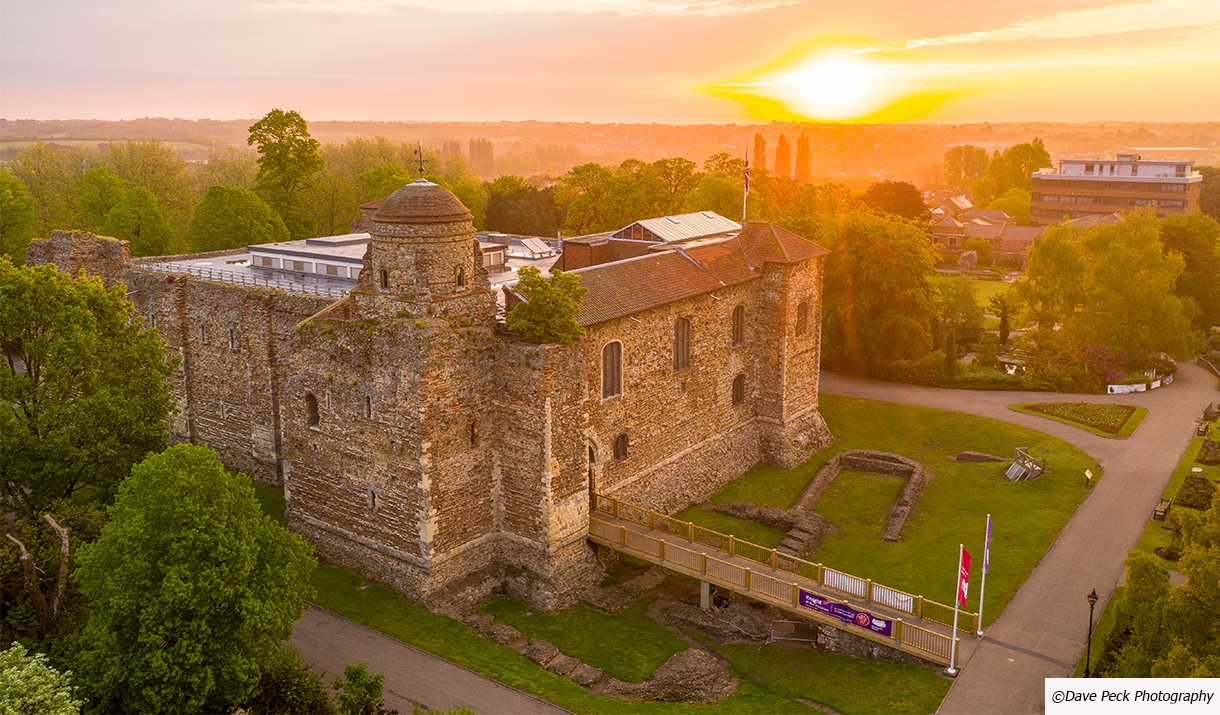 About
Colchester Castle is one of England's most important heritage sites and is the largest Norman Keep in Europe. Built on the foundations of the Roman Temple of Claudius, today it houses the Castle Museum which is home to Archaeological collections of international quality covering 2,500 years of history, including many of the most important Roman finds in Britain.
Colchester Castle is a must for all the family with interactive displays, a large scale 'son et lumière' projection and top exhibits such as the Colchester Vase. Why not have a go at building a Norman archway or steering a Roman chariot?
Download the Ancient Colchester App to explore the history of Colchester Castle on a self guided walking tour.

For more information on visiting Colchester go to www.visitcolchester.com
Book Tickets