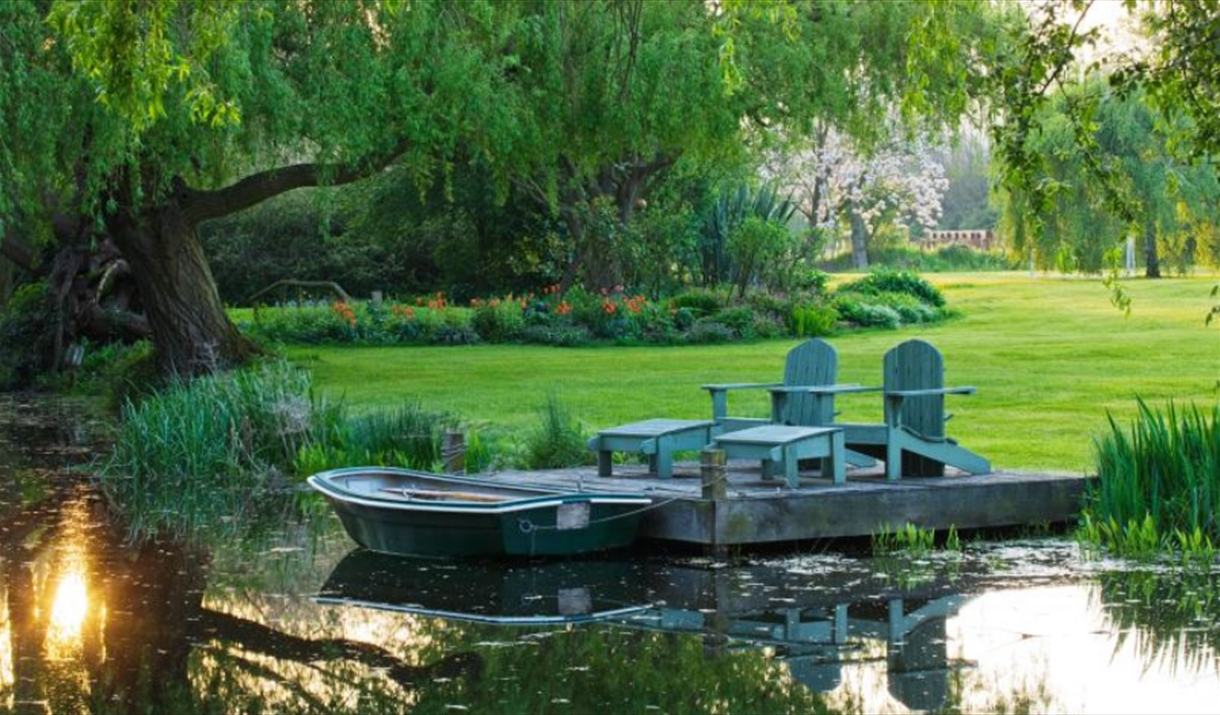 About
Listed black barns provide backdrop for vibrant and exuberant planting in eight acres. Thousands of colourful tulips, flowing innovative spring planting, herbaceous borders, pond, mature weeping willows, kitchen garden, dramatic late summer beds with zingy, tender, exotic plant combinations. Drought tolerant perennial and mini annual wildflower meadows. Woodland. Many plants propagated in-house. Beautiful dog walks along the River Chelmer from the garden. Regional Winner, The English Garden's The Nation's Favourite Gardens 2021.
Over the years the garden has been on BBC Gardener's World including July 2021, Garden Rescue (as an inspiration regarding tulips) been in RHS The Garden, The English Garden, Country Living, Country Life and many other magazines and publications both in the UK and in French and German books. One of the 'Secret Gardens of E Anglia'.
Lots of unusual plants for sale, plus refreshments. Wheelchair accessible and dog-friendly. Coach parties welcome.
Book Tickets