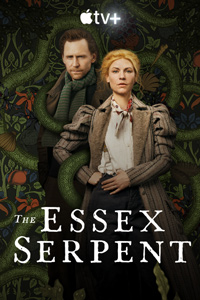 Viewers are falling in love with the striking Essex coastline on the new Apple TV miniseries, 'The Essex Serpent', starring Tom Hiddleston and Claire Danes. Many are asking where the miniseries was filmed? We take you on a 'behind the scenes' tour of the key filming locations on 'The Essex Serpent'.
So, where was 'The Essex Serpent' filmed?
Maldon – The main backdrop for the series was the market town of Maldon, where the iconic Moot Hall, Blue Boar Hotel and Promenade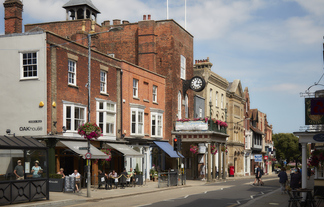 Park were used for filming. Hiddleston and Danes were filmed strolling down the high street and shot several scenes by the traditional Thames sailing barges by the quay. Why not retrace the A-listers steps and take in the scenery for yourself? Maldon has much to offer from strolls by the heritage quay to afternoon tea in one of its tearooms on the high street. There's plenty to explore, so an overnight stay at nearby Warren Lodges would make the perfect short break.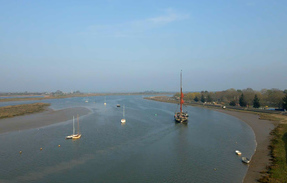 Blackwater Estuary – A tour of 'The Essex Serpent' filming locations would not be complete without a walk along the Blackwater Estuary. Essex's meandering saltmarshes provided a stunning backdrop to the series, perfect for drone footage or an Insta-worthy picture. It's a great place to go walking or birdwatching, or you can sail along the Blackwater Estuary on a historic Thames Sailing barge! Day trips provided by Top Sail Charters.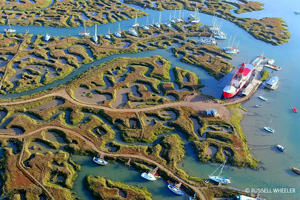 Tollesbury – The village of Tollesbury offered a unique and eerie appeal for the series, with Hiddleston and Danes filmed along the boardwalk searching for the mythical Essex serpent among the Tollesbury marshlands. The flat landscape leads to the spectacular bright red lightship, an iconic landmark of Tollesbury, that stands proud in the swirling saltmarshes.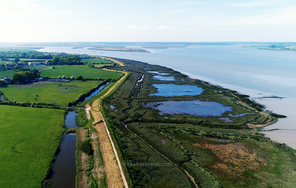 Mersea Island – Danes and Hiddleston were also filmed dramatically at the top of the cliffs at Cudmore Grove on Mersea Island. Head to the beautiful country park in East Mersea and recreate 'The Essex Serpent' scenes! You can also find fossils along the shoreline or walk beside the seawall and have a picnic overlooking the sea. Visitors to Mersea also love the island's colourful beach huts and world-renowned Mersea oysters. Mersea Island is a great destination for a short break in Essex, you can find the perfect place to stay at Mersea Island Holiday Park.
Alresford Creek and Brightlingsea – See the setting for the fictional village of Aldwinter. Journey to t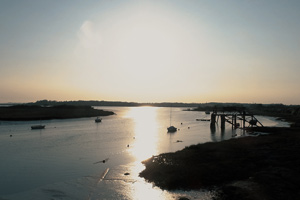 he quiet inlet of Alresford Creek, where you can walk along the river path from historic Wivenhoe to scenic Brightlingsea. In Brightlingsea head to the harbour, which was also used as a film location for 'The Essex Serpent'. You can also take a ferry from Brightlingsea across to Mersea Island or cruise down the river Colne to Wivenhoe at Brightlingsea, with Brightlingsea Harbour Tours.
Fall further in love with 'The Essex Serpent' and its dramatic surrounds by taking a short break to Essex. Discover more at Visit Essex.

Related
0 Comments