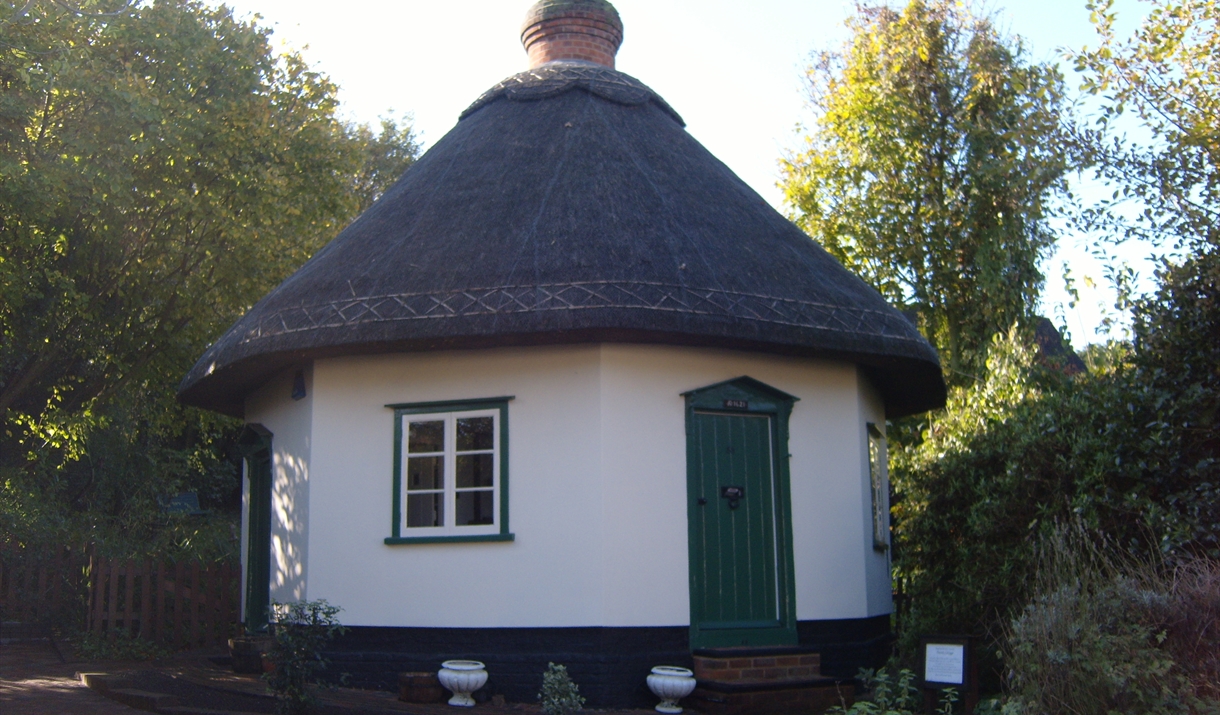 About
It's certainly not everyday that you get the chance to see an octagonal house! So make sure when visiting Rayleigh that you stop off and see the Dutch Cottage.
The Dutch Cottage is an octagonal building on Crown Hill and is thought to date from the 18th century.
It takes its name from the association of this type of house with the 17th century Dutch immigrants who constructed many of the sea walls of the south Essex coast.
The octagonal structure is rare but serves a useful purpose. It is strong and relatively easy to thatch and the occupant benefits from a view in all directions and in a time when superstition was common there are no corners where evil spirits can lurk!
The history of the cottage is one that is surrounded in controversy. To many people the plate above the door inscribed '1621' is solid evidence that it was erected in that year. However surveyors, architects and historians who have studied the building are of the opinion that it was not built until the eighteenth century, probably around 1740. Thus, the story of the cottage is one of mystery, as no one knows when, why or for whom the cottage was built.
For those who would like a tour inside the Dutch Cottage it is open by appointment with the owner on Wednesday afternoons. Please see the map below for help with directions.
If you would like to book an appointment to view the Dutch Cottage you can use our online form in the related links below.
Location: 33 Crown Hill
Rayleigh
Essex SS6 7HA
The Cottage is situated within the town centre of Rayleigh. This is a pedestrian area and the Cottage itself is on a road with a steep gradient.

Access
The Cottage is a historical, Grade II listed, building and so for disabled: unfortunately parts of it cannot be accessed by wheelchair users, for example the first floor. However the ground floor of the building is accessible by ramp.
Toilets
The Cottage has a residential style unisex toilet; although available to visitors, this has not been adapted for public convenience.
Book Tickets
Map & Directions
Road Directions
How to get there Car: From the A127 take the A129, which will take you straight to the High Street. Train: Rayleigh has a railway station that is only five minutes walk away from the High Street. A mainline service runs between Southend and London. Bus: There is a bus stop within 150m (164yds) of the Cottage, which is serviced by bus numbers 7 and 8. Parking The Cottage does not have its own parking however a public car park is situated just 200m away at Bellingham Lane. There is not a designated drop off point. The nearest railway station is Rayleigh, which is 0 miles away.