Vast open spaces, low lying land and over 2,000 miles of countryside and 350 miles of coastline to explore, Essex is perfect for those with a four-legged friend.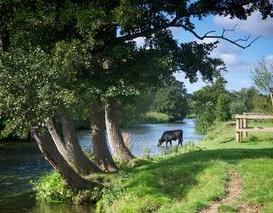 1. Dedham Vale
Enjoy a 7.4-mile (11.4 kilometer) meander through Constable country on the Essex – Suffolk border in
Dedham Vale, an Area of Outstanding Natural Beauty
.
Immortalised by the famous painter, John Constable, you and your furry friend can walk through rolling green fields and follow the River Stour before stopping for refreshments at one of the villages delightful public houses.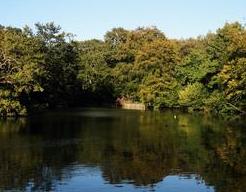 2. Danbury Country Park
Discover
Danbury Country Park
. With its well-maintained hard-surface tracks, the park is a great to walk your furry friend(s). With wide open spaces which are perfect for chasing a ball or stick, you can take a rest on one of the many seats and picnic benches available. As you walk along the lakeside path, you'll meander alongside tranquil waters where you can watch ducks, swans and carp, and past the ornamental gardens. Make sure your canine doesn't get too close to the carp.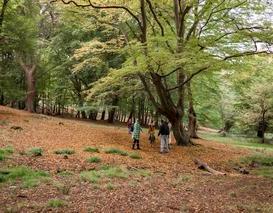 3. Epping Forest
With a vast expanse and enchanting woodland,
Epping Forest
is ideal for both walkers and dogs, young and old. Amble through ancient woodland to Ambresbury Bank, one of two of Iron Age earthworks in Epping Forest. Thought to have been built around 500BC, Ambresbury Bank occupies one of the highest points in the forest and is thought to have been a hill fort. There are also plenty of ponds so there's plenty of opportunities for your pooch to get their paws wet.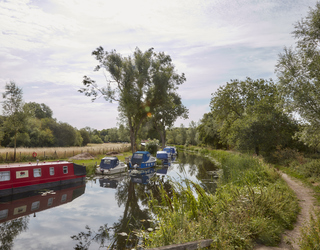 4. Chelmer and Blackwater Navigation
At almost 14 miles long the
Chelmer and Blackwater Navigation
is ideal for you and your canine chum(s). Previously used to transport coal, corn and timber, the towpath is used by dog walkers, cyclists and ramblers. You'll cross over plenty of locks, walk through some glorious countryside and - if you and your friend are felling parched - you can stop halfway along the route for refreshments at
Paper Mill Lock
.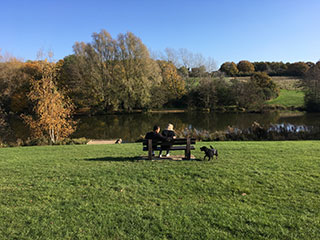 5. Thorndon Country Park
While the park is a favourite destination for those with little legs due to the Gruffalo walk,
Thorndon Country Park
is also a delight for dogs due to the purpose-built
Dog Activity Trail
. Inspired by dog agility courses, the trail will get both you and your pooch as 'fit as a butchers dog' - with 10 dog-friendly obstacles it makes a difference to the usual walk in the park.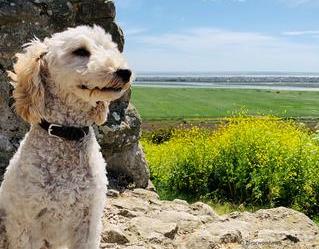 6. Hadleigh Country Park
One of the largest green spaces in Essex,
Hadleigh Country Park
, with acres of countryside at your disposal for you and your four-legged friend to enjoy, it's a great day out for man and dog alike. With the castle as a focal point – which was built in 1215 – and depending on you and your pets ability, you can take a one kilometer family trail or the longer nine kilometer loop of the park. With the trails passing the castle you'll get spectacular views of the surrounding countryside.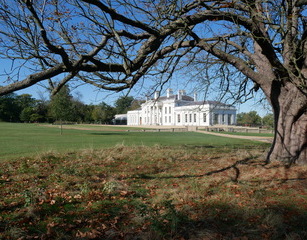 7. Hylands Estate and Park
With woodlands, wide open grassy spaces, trails, paths and plenty of bushes and hedgerows to explore,
Hylands Estate and Park
is the perfect playground for your pooch. The park has 574 acres to explore with many of it safe to let your dog(s) roam free and off the lead. With plenty of parking and easy walking routes into
Chelmsford City
and a café available for refreshments (dogs aren't allowed in but they can join you in the seating area), Hylands Estate and Park makes a great dog walking day out.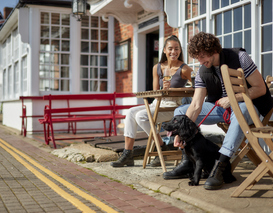 8. The Saltmarsh Coast
Famous for its salt, you can enjoy beautiful walks along the sea wall and around the Saltmarsh Cost from
Maldon
to
Burnham-on-Crouch
.You can easily explore off the beaten track and enjoy some peace and solitude away from the crowds.With gravel paths, pubs and plenty of creeks there's lots of places for your pooch to have a paddle while you enjoy a local brew.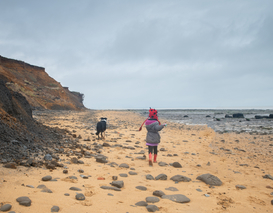 9. The Naze
Discover
The Naze
and immerse yourself in wildlife and history while you take your dog(s) for a walk. With the
Naze Tower
looming over the landscape you can walk along the coastal path and keep an eye out for all the wildfire which is in an abundance – seals, birds and butterflies can all be seen on your walk. With three different paths, with the wildlife trail being the longest which takes you on a loop, there's enough to keep you and your furry friend entertained.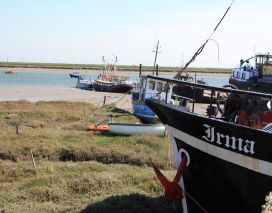 10. Paglesham Sea Wall
This circular walk will certainly leave you both 'dog tired' as it will take two hours to complete the whole circular walk. With farmland, sea walls and a small village to meander along and through, Paglesham, in
Rochford District
, and its surrounding area is great for those of you who like birdlife, boats and views of Burnham-on-Crouch. Your canine friend will love you for this walk as there are off-lead areas (and free parking for those who need to travel there).
Related
0 Comments