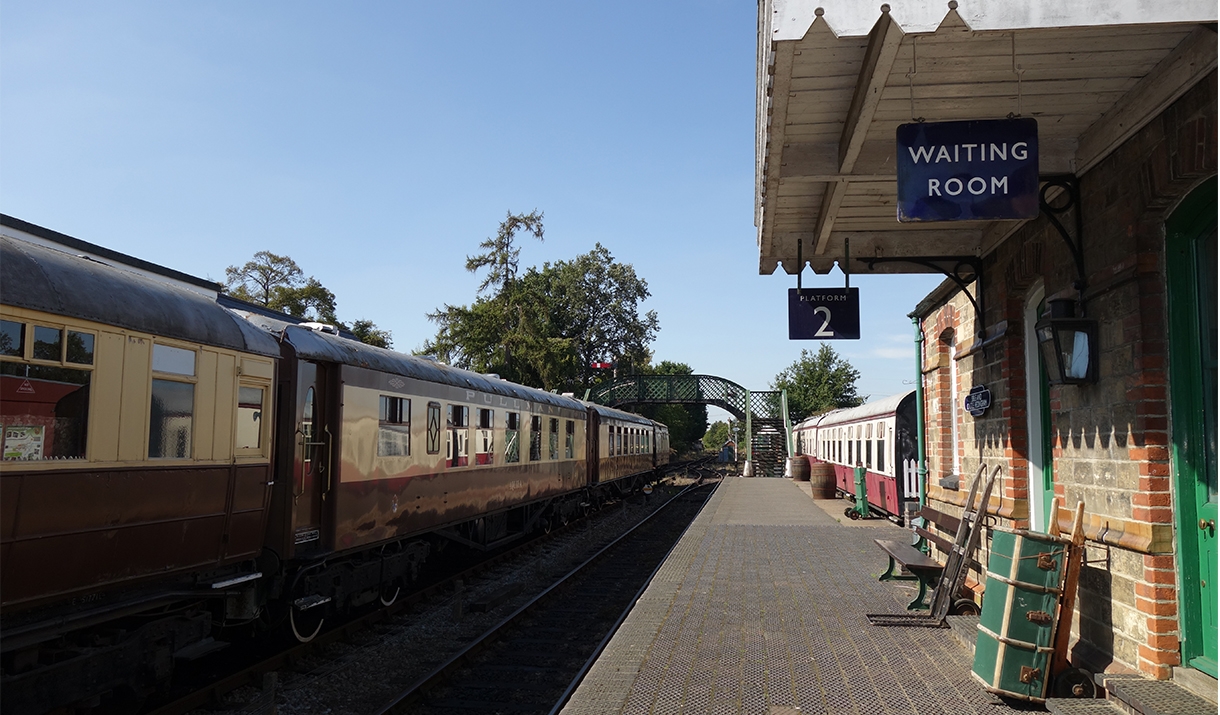 About
The Colne Valley Railway is a heritage railway on the Essex Suffolk border in Castle Hedingham. We have a mile length of track with the picturesque 1950s station in the middle.
Travel on board one of our traditionally restored carriages as you get transported back in time to the age of steam, or ride along our line in our diesel railcar whilst watching how the driver operated the train.

Visit the Tierney Model Railway and watch the 00 gauge trains travel around the layout an see the detail which has gone into building the fantastic model railway.

Learn about the mail trains by visiting our traveling post office exhibition as well as learning about the railway and it existence in the exhibition centre. Visit one of our working signal boxes and watch the signal men pull the leavers and ring the bells and learn about how they were and in some cases still used on the main line trains across the country.

Sit back and relax a meal on our Pullman train which has been featured in the Woman In Black film, as well as having the present queen travel in comfort in Aquilla. For information on our Pullman trains please call 01787 461147.

If you don't wish to have a full sit down meal why not have a cream tea or refreshments in our buffet carriage.
The majority of the site is disabled friendly, with easy access ramps on and off the main line trains and a level crossing across the track to get to the other platform and activities. Unfortunately to signal box and exhibition centre are currently inaccessible to wheelchair users.

Group Visits
Come and Ride on the miniature 7 1/4inch railway which runs alongside the main line, this is a must do activity which has proven popular ride for group visits.
Group can choose form a guided tour of the railway or to wonder around at their leisure, if you are interested in specific area of the railway we can tailor your visit to meet your needs.

Book Tickets