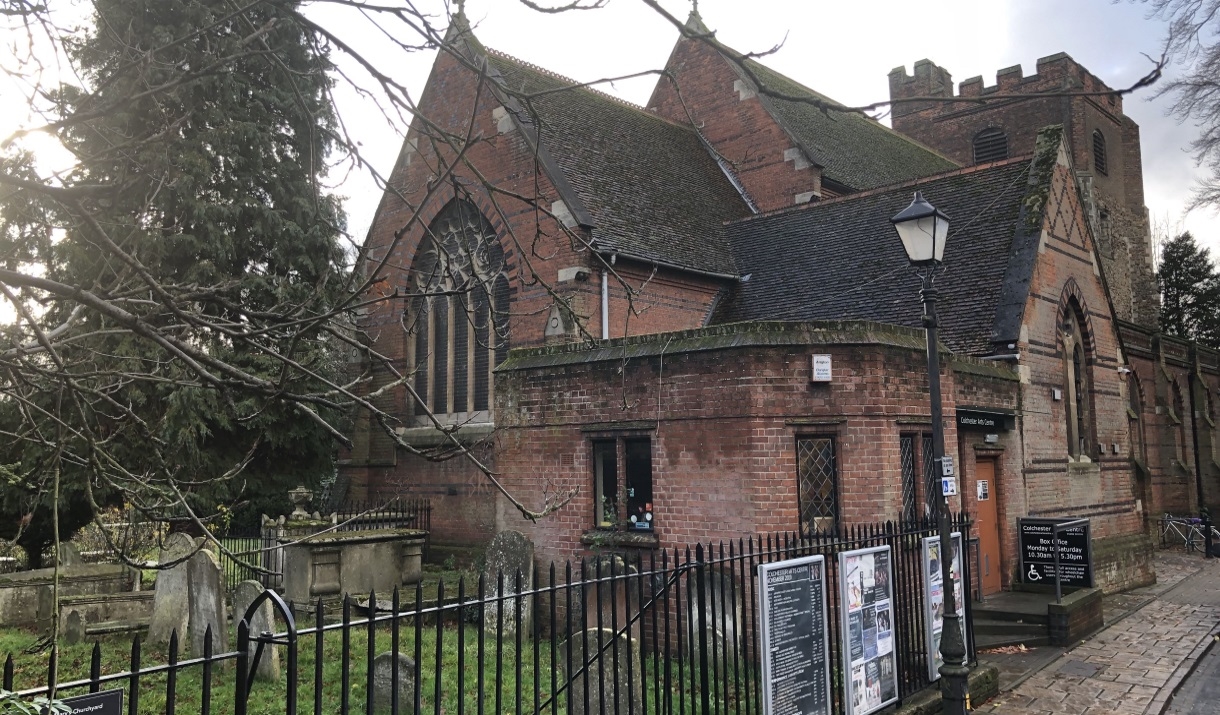 About
The Colchester Arts Centre is a located in a venue as unique as the artists that perform there. Events range from jazz music, comedy shows, beer festivals, farmer's markets and folk clubs. Big acts play alongside quirky local events, and you are sure to find plenty of upcoming events in the Arts Centre at every time of year.

Arts Centre Events
There is always something interesting happening at the Arts Centre, with a wide variety of different concerts, acts, shows and events.
" Live Concerts and Gigs
" Comedy Shows
" Monthly Farmers' Markets
" Beer Festival
" Half Term Events.
Upcoming Events
Find out What's On in Colchester Arts Centre, whether you're looking for something to do tonight, a planned trip to Colchester, or special events such as half term or New Year's Eve.
Full details of events can be found on the Colchester Arts Centre website.
Colchester Arts Centre History
The Colchester Arts Centre is located in an old church with an interesting history. St Mary's at the Walls has a mix of 15th Century and Victorian architecture, with Roman tiles also visible in part of the building. The church was built next to the Roman Wall which encloses Colchester Town Centre, built after the Boudican revolt destroyed much of Roman Colchester.
With tales tying it to events during the Civil War and the Siege of Colchester, the church has survived the years and events of Colchester's tempestuous past. Today it is used to host the variety of artistic events happening at the Arts Centre.
The venue has a capacity of 300 seated or 400 standing.